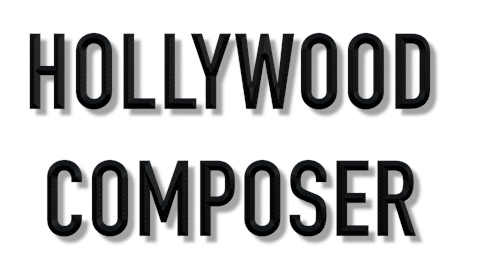 (turn on sound)
A


COMPOSITION & ORCHESTRATION
ONLINE COURSE
Analyses of Award winning Film Scores
We take a look and listen at some of the most successful scores to lay out the techniques used by the composers to create such scores
Sample compositions created from scratch
Follow along as we create short compositions from scratch in a DAW where we use the learned techniques so you can see how you can apply them in your own work
Midi files and sheet music
Each created sample composition comes with a downloadable midi file and the full orchestral sheet music at the end so you can import it in your own DAW if you want to keep working on it or try other things out
Straight to the point
This course doesn't leave any room for guesswork. You will learn specific chords, chord progressions, orchestrations, voicings, etc.. that are being used in movies and that you can immediately apply to your own compositions
Focus on traditional composers
In Hollywood Composer we will focus on composers such as John Williams, Alan Silvestri or Thomas Newman and their approach to film scoring as they have undeniably written some of the most beloved scores of our time and have an infinite knowledge of film music. We will have a special focus on the techniques used by John Williams.
Composing in a DAW
As most composers who write for film work in a DAW nowadays, we will also create our sample compositions from scratch in a DAW so you can follow along and see exactly how it can be done and how you can apply the same methods to your own compositions. We also provide you with a full orchestral sheet music as a PDF and the midi file.
Easy to understand
You don't need to know much about music theory to be able to follow along because everything is explained in simple terms so even beginners can understand the scoring concepts that are being discussed.
Topics that are covered:
Chords
Harmonic progressions
Modes
Scales

Orchestration & Voicings
Melodies
The course menu:

Sample video from chapter 2
Frequently asked questions
Do I need a DAW to follow the course?
While the sample compositions are created in a DAW (Logic Pro), you do not need one to understand the techniques being discussed. You can use a notation software or simply pen and paper if you prefer scoring that way. The concepts remain the same.
Do I need Logic Pro? I'm using a different DAW...
No, you do not need Logic Pro. All the compositions created in this course can be created in any other of DAW just as well.
I already own an orchestration book that is very detailed...
The concepts taught in this course you won't find in any orchestration book as this is very specific to film scoring. The same applies to composition since we talk about very specific techniques used in Hollywood movies instead of classical music theory.
I want to compose like Hans Zimmer. Is this the right course?
As the modern scoring approach differs immensely from the traditional, old-school approach that we focus on in this course, this might not be right for you if you are only after that type of scoring.
If you are looking for the Star Wars, Indiana Jones type of orchestral sound, however, this might be the perfect course for you!
The music you hear above in the trailer of this course is for example one of the short compositions that are being created from scratch in one of the videos in this course.
Is this a pure video online course?
No. We decided to lay out the analyses in written, article form combined with sheet music and audio excerpts so people can learn and grasp the information at their own speed. The walkthrough sample compositions that are composed from scratch are of course all in video format as anything else would be counterproductive.
Is this a downloadable online course?
No, Hollywood Composer is hosted online and accessible via scoringmaster.com after logging in.
Downloadable are only the midi mockup files and sheet music pdfs.
As this is not a pure video course, this can't be easily answered. Since you shouldn't just read the material in the course but should actually try the things that are explained in the analyses out yourself, the lenght of the course will differ for each person.
The sample composition videos alone (there are 10 of them) are about 2 hours in total.
Do you also have an affiliate program?
Yes, we do. If you have a youtube channel or other type of (social media) following and would like to post/share a link to this site, please send us an email so we can provide you with a custom affiliate link and access to your personal affiliate dashboard where you can track every click and sale made through it. There's a 30% commission for every sale through an affiliate link.
Get access now!
Our Intro Prices:
Or pay in 2 installments




(not for paypal users)
(If you would like to select this option, change the option in the form below under "Payment Plans")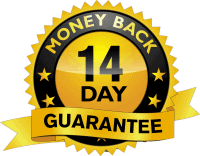 Read the terms for the refund policy here.
Created with